Registration Open for Live Session by Robi Axiata Ltd. on "Gear Up for a Successful IT Career"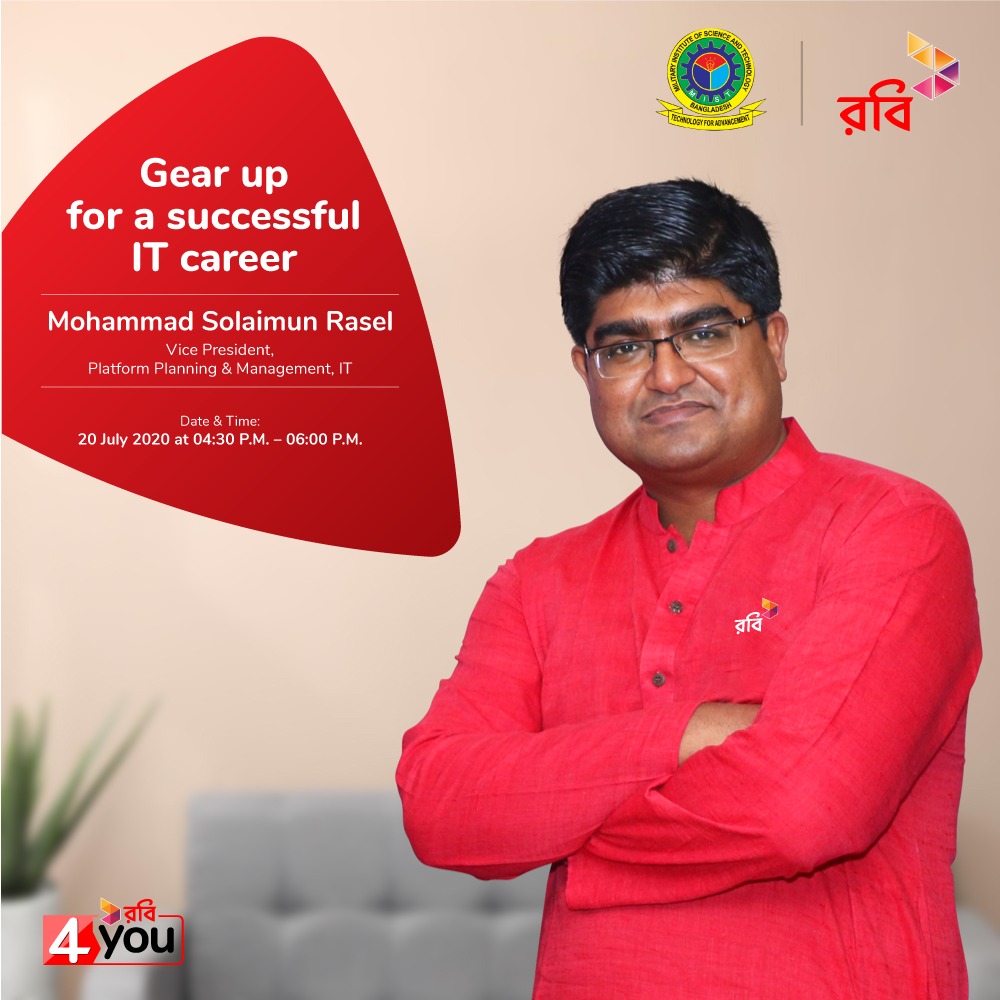 We're excited to announce that Dept of CSE, MIST, and MIST Computer Club (MCC) are proud to be partnering with Robi Axiata Ltd in bringing you a live session titled "Gear Up for a Successful IT Career". The aim of this session is to gather valuable guidance and insights from IT industry experts on how to prepare yourself for a Career in IT, Computer science, and Engineering.
Date and Time for Session: 0430-0600 PM, Monday, 20 July 2020.
We are also very excited to announce that the session is planned to be taken by Mohammad Solaimun Rasel, Vice President, Platform Planning and Management, IT at Robi.
Mr. Solaimun has over 15 years of working experience in Telco, MNCs, and the IT industry and we truly believe that our students will benefit a lot from his expert guidance and will get to learn from his vast experience.
Profile link of the speaker: https://www.linkedin.com/in/mohammad-solaimun-rasel-b11b143/
This is a closed live session and will be conducted through zoom. There will not be any Facebook live broadcast. So, don't miss out on this unique opportunity to gather insights from one of the IT industry's best!
Don't forget to register and we'll send you the zoom meeting credentials before the session via email.
This session is open for all alumni and current students from ALL DEPARTMENTS of MIST only.
Registration Link: https://forms.gle/aWubbMFndjA2KAHUA
Registration closes at 11:59 PM, 19th July.
We look forward to seeing your participation in this unique and exciting session. Take care and Stay Safe.
For queries, contact Lec Raiyan Rahman.