WORKSHOP ON "LEARNING MACHINE LEARNING: THE ML PIPELINE" BY CSE DEPT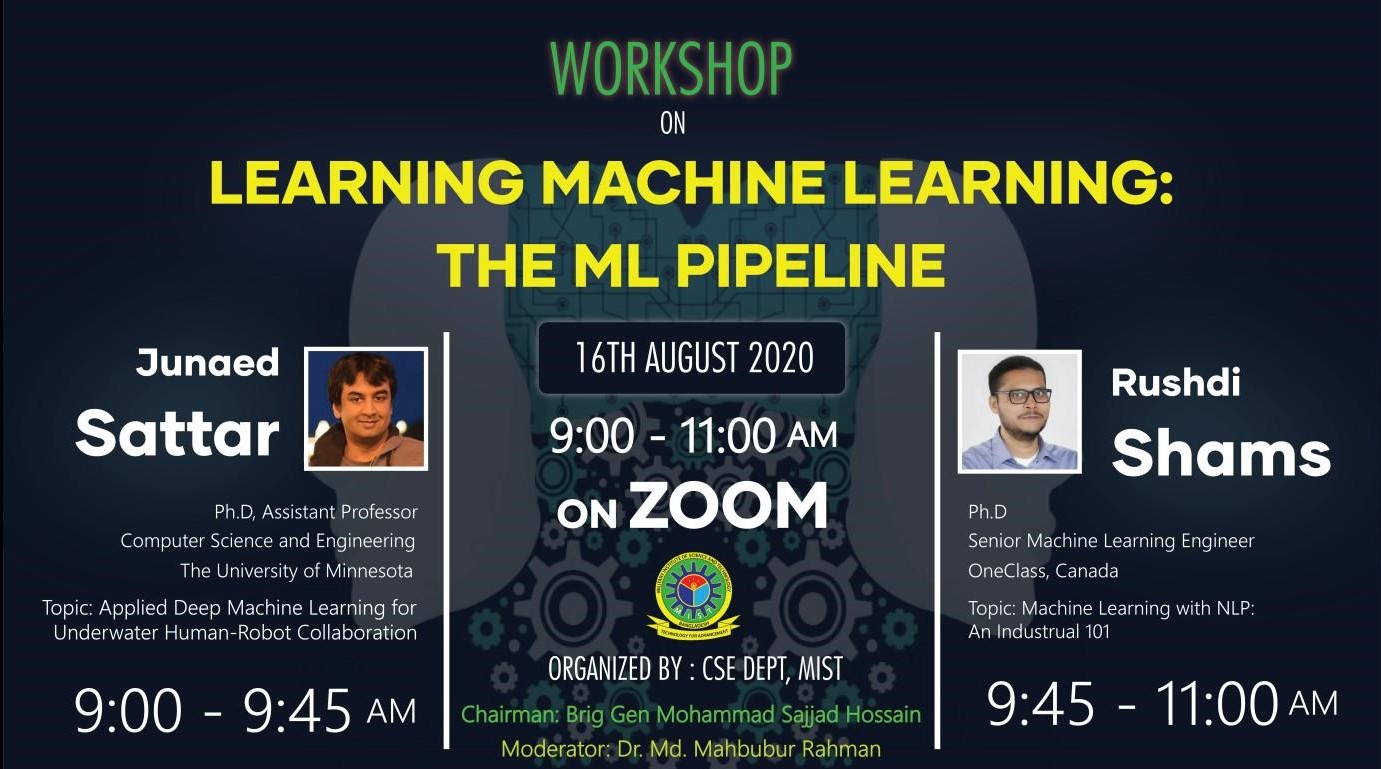 An online workshop on "Learning Machine Learning: The ML Pipeline", arranged by Dept of CSE, MIST will be held on 16th August. The workshop is open for all MIST Students. The workshop will have two live sessions from two prominent speakers who are well versed in the Machine Learning domain.
Dr. Junaid Sattar, Assistant Professor, Dept of CSE, University of Minnesota will take the first session from 0900-0945 AM, which will be then followed by a second session by Dr. Rushdi Shams, Senior Machine Learning Engineer, OneClass, Canada who will shed a light on Machine learning with NLP from an industrial standpoint.
The sessions will be Chaired by Brig Gen Sajjad Hossain, HoD, Dept of CSE, MIST and will be moderated by Prof. Dr. Mahbubur Rahman, Dept of CSE, MIST
This workshop will hopefully be greatly beneficial for all students from all departments of MIST who are looking to enhance their knowledge and gather insights on Machine Learning.
The workshop will be conducted in a Webinar format using ZOOM. The zoom credentials will be circulated to students on a later date separately.