Anika Secured 7th Position in Bangladesh Women's Mathematical Olympiad 2022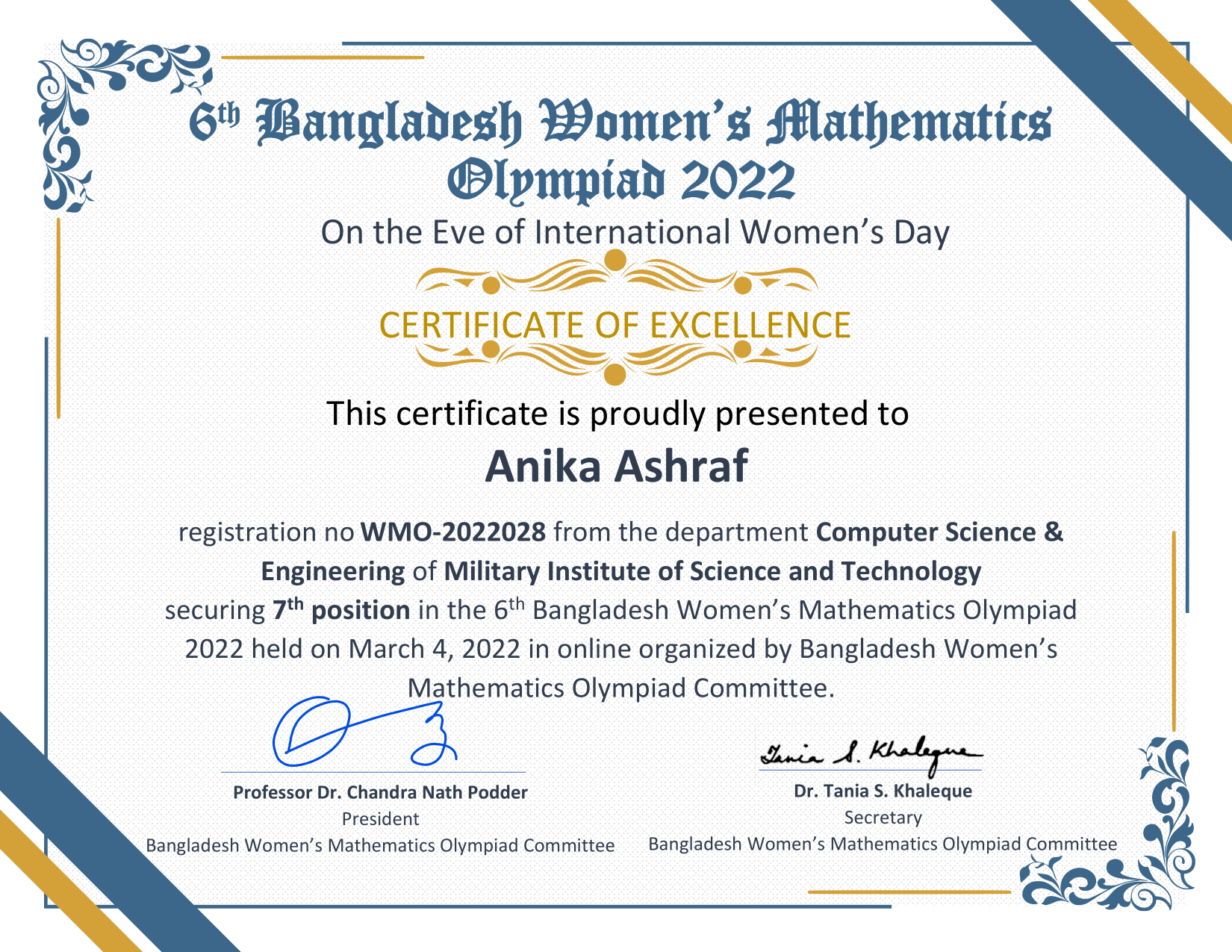 Anika Ashraf
, a student of Level
4
of the Department of Computer Science and Engineering has secured the 7th
position in the
6th
Bangladesh Women's Mathematical Olympiad
2022. Last year, She was the winner of the
5
th Bangladesh Women's Mathematical Olympiad 2021
.
The competition
6th Bangladesh Women's Mathematical Olympiad 2022 was conducted on the 4
th
of March 2022 with a response of a huge amount of students.This competition is held for all the female University students of all over the country
on the eve of International Women's Day(8th March) every year. The event was organized
by the Bangladesh Women's Mathematics Olympiad committee, headed by
Dr.
Chandranath
Podder
from the
Dept
of Mathematics, University of Dhaka
.
MIST congratulates Anika for
h
er tremendous success back to back and wishes her all the best for a glorious future.