Short course on Full Stack Web Development, Mobile App Development and Network & Server Mgmt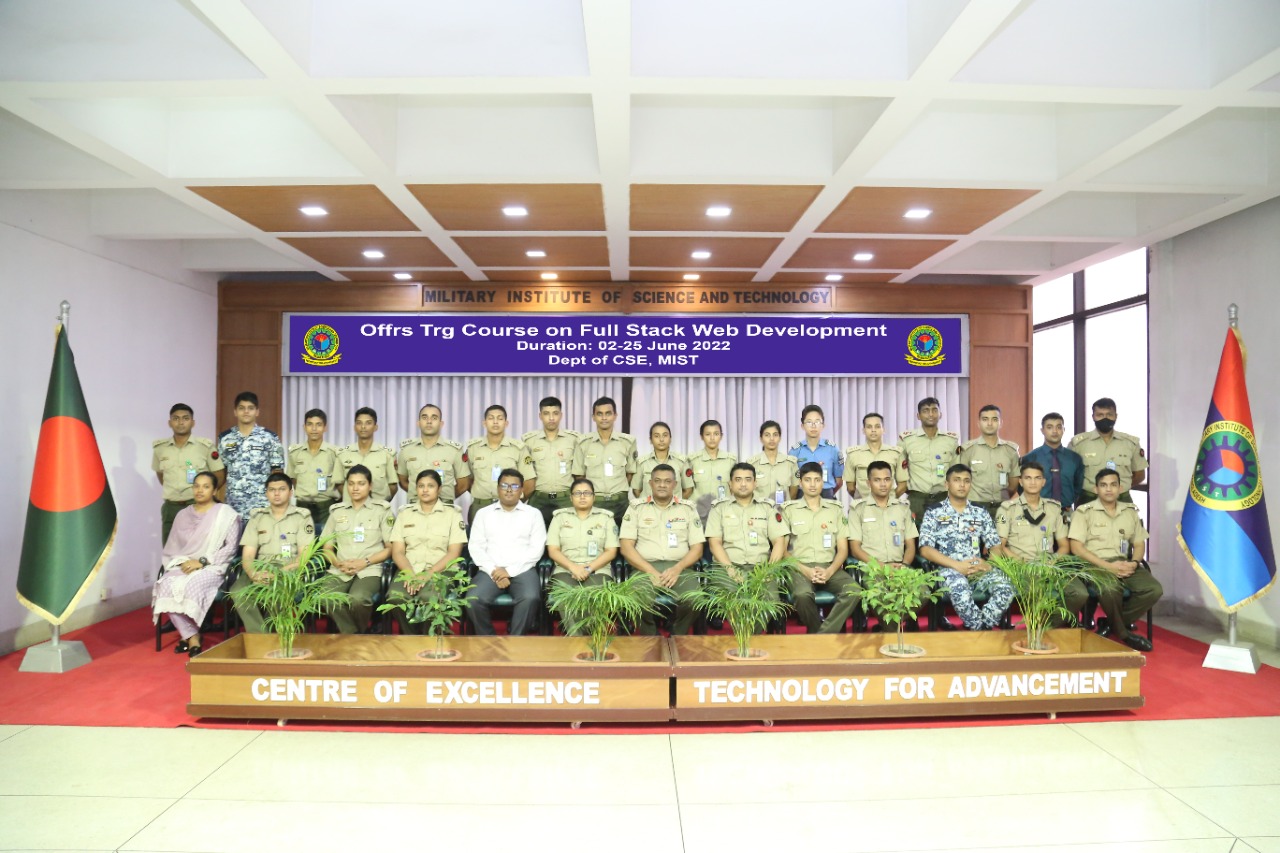 To increase the competency of the military students, the Department of CSE arranged three short courses on the followings: (a) Full Stack Web Development, (b) Mobile App Development, and (c) Network and Server Management. The courses were one month long, and the classes started on June 02, 2022.
The courses were conducted by internal faculty members and experts from different software companies, while a total of 84 military students completed these 32-hour length courses. The course on Full Stack Web Development was attended by 28 students, Mobile App Development by 29 students, and Network and Server Management was attended by 27 students.