Successful Completion of the Short Course on the Practical Implications of Artificial Intelligence (AI)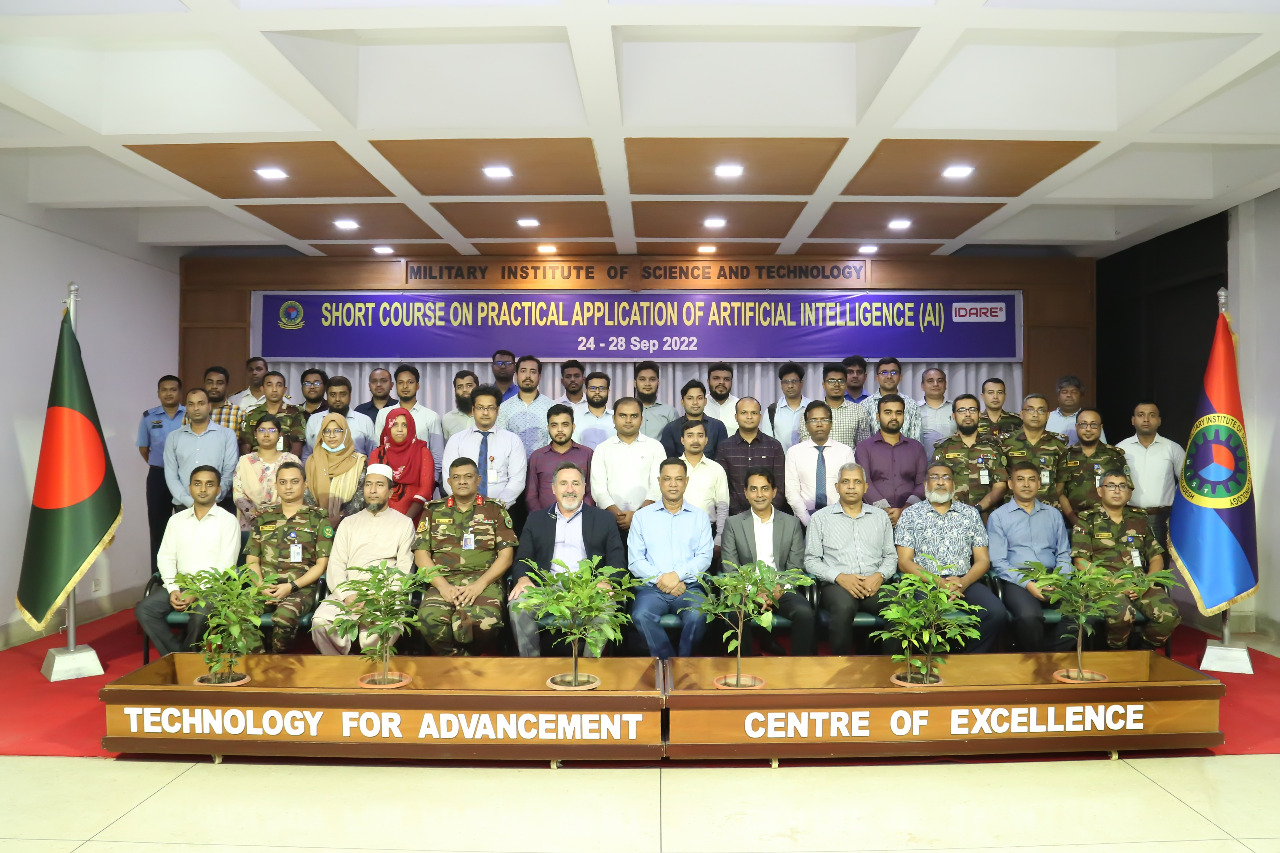 From 24th September to 28th September, the Department of CSE, MIST conducted a short course titled "AI for All: Practical AI Applications and Implementations." The course was conducted by instructors from IDARE LLC (USA). About 50 participants took part in the training session, who were officials from different government ministries and offices and faculty members from different departments of MIST. During the course, the participants received hands-on training regarding the application of AI in different fields primarily focusing on the Energy, Education, Healthcare, Agriculture, Banking, and Manufacturing sectors. The entire course consisted of 20 hours in total which included theoretical lectures as well as practical implementation of solutions.
MIST and IDARE LLC will further collaborate in the future to arrange such training sessions to further contribute to the development of a skilled AI-based workforce in Bangladesh.