CSE Food Fest 2023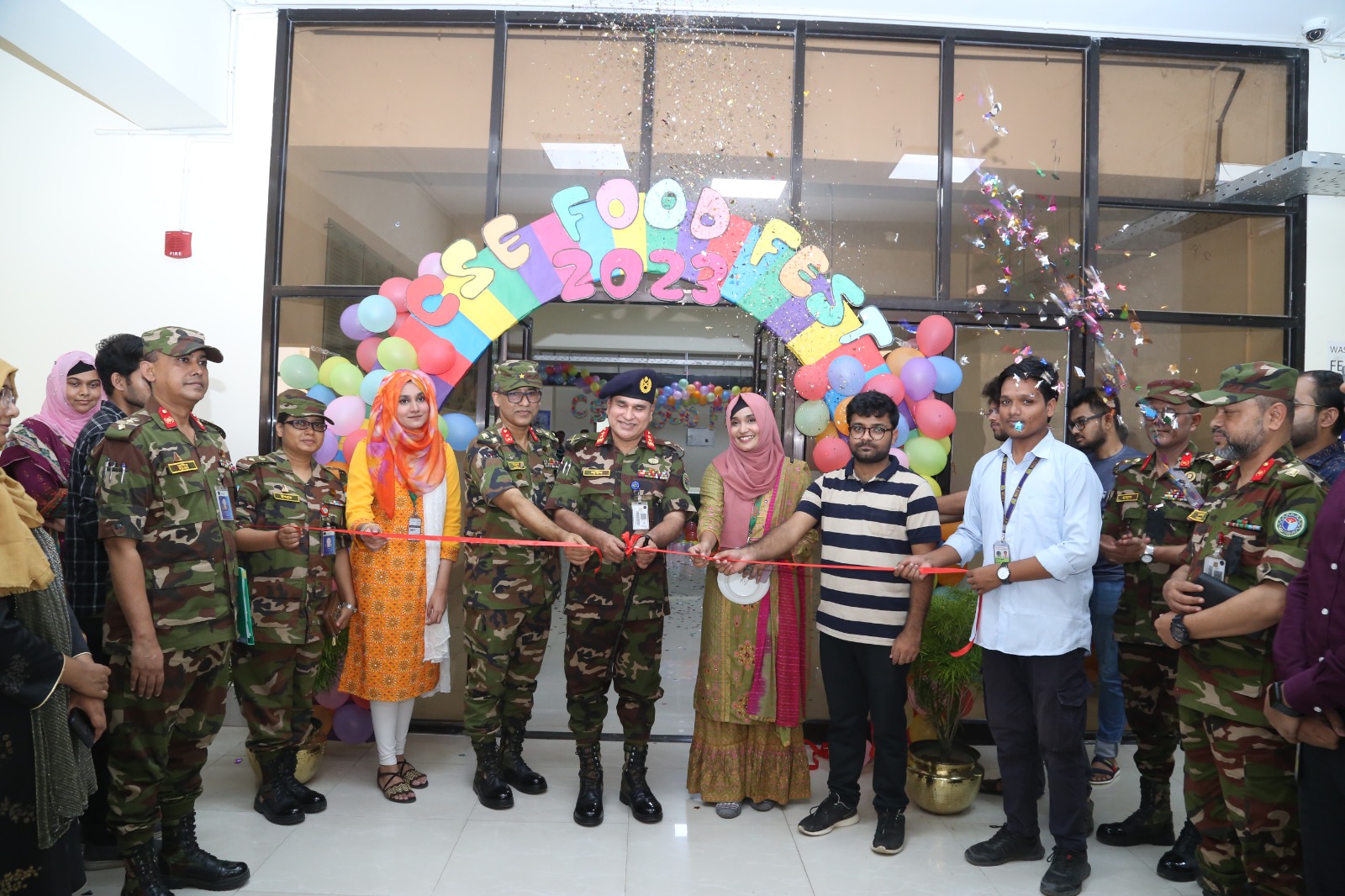 CSE Food Fest
Wednesday, 30 August 2023
The Computer Science and Engineering Department of the Military Institute of Science and Technology (MIST) organized a vibrant and delightful Food Fest on the 30th of August 2023. This culinary extravaganza brought together students, faculty, and food enthusiasts from all walks of life to celebrate the rich diversity of flavors and cuisines.
The highlight of the event was the esteemed presence of Maj Gen Mohammed Saidul Islam, rcds, ndc, psc, who graced the occasion as the Chief Guest. His distinguished presence added prestige to the event and symbolized the strong connection between students and faculties. The Food Fest featured a wide array of delectable dishes, ranging from traditional favorites to international delights, lovingly prepared by talented students. Attendees had the opportunity to savor mouthwatering cuisines.
The event not only celebrated the joy of food but also fostered a sense of community and camaraderie among the attendees. It was a memorable day filled with laughter, gastronomic adventures, and the spirit of togetherness, reflecting the values of MIST and its commitment to holistic development.