"Career Workshop at Military Institute of Science & Technology"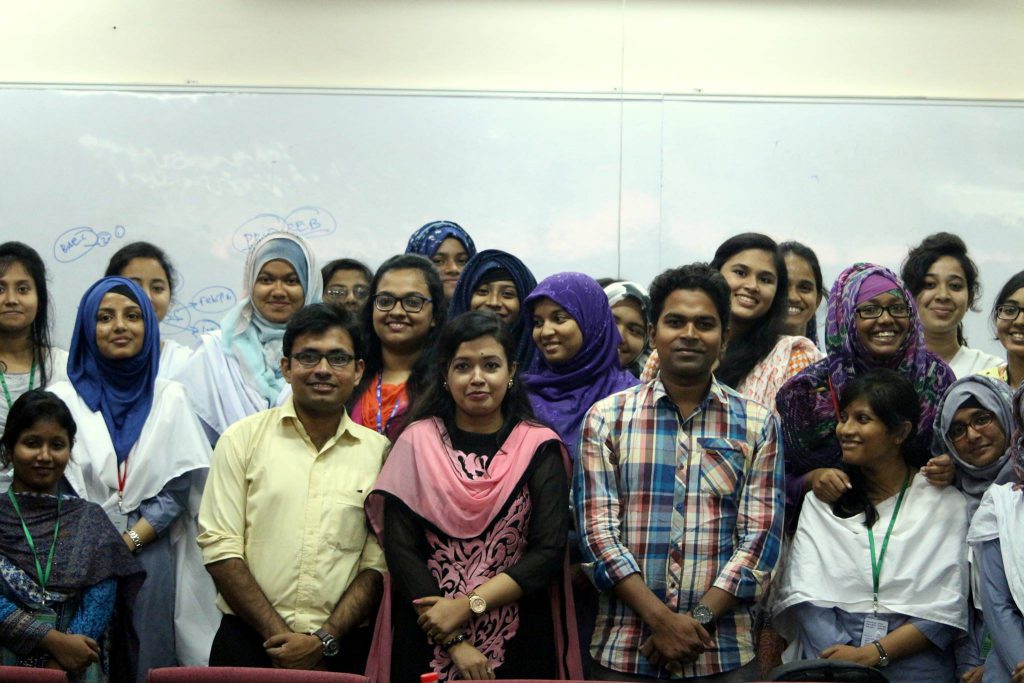 "Career Workshop at Military Institute of Science & Technology"
On 9th August, 2016 a seminar was held by IEEE, MIST Student Branch under the supervision of EECE department of MIST. The main motive of the seminar titled as 'Career Opportunities and Strategically Development' was to enlighten the students about professionalism and career establishment in engineering sectors at present situation. There were also some discussion about the importance of higher studies and scope of the higher studies in abroad.
The department head of EECE Dept. Group Captain Md Hossam-E-Haider adorned and inaugurated the seminar session as the Chief Guest and Chief Patron of the student branch. He was always supportive to the student about arranging this type of seminar, which is very much important for their future career development. In his speech, he said it's just beginning of learning new thing for student because they have to go far ahead from here and all the students will be able to use this knowledge in their professional life successfully. He congratulated all the guest speakers for supporting student in this kind of ideas and presented a memento on behalf of MIST.
There were three guest speakers who were ex-mist student and currently holding successful position in their respective professional life. Ms Tasmia Tahmid from EECE-01 is currently working as a Senior Assistant Director, Bangabandhu Satellite Launching Project of BTRC. In her speech, she discussed about the government job scope for engineers, especially for female engineers in present context of Bangladesh.
Then Muhammad Ismail Hossain from EECE-05 worked as a Senior IC Layout Engineer at Ulkasemi Ltd. His topic was Technical Writing and Presentation-Doorway for further research work during higher study process.
At the end, Muhammad Eliasinul Islam from EECE-06 is working as an assistant engineer at BPDB. In his speech, he discussed on Job opportunities and related preparation, strategies for communication and power sector of Bangladesh.
This whole interactive session was conducted at EECE Dept of MIST, Tower building 2. Finally session was ended successfully by inspiring the students to make a promising and bright career in future.