Industrial automation in the era of Industry 4.0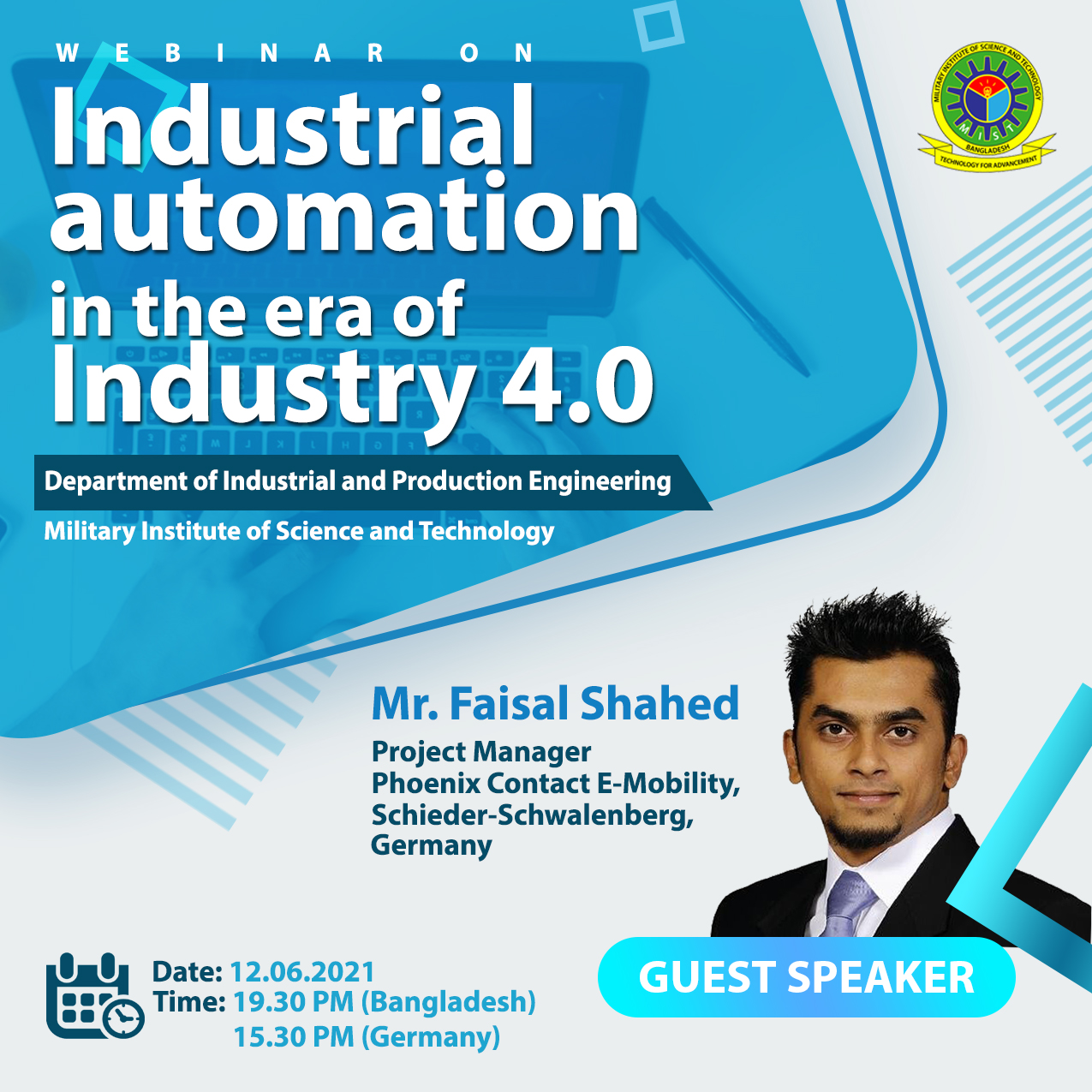 As-salamu Alaykum,
Hopefully, everyone is safe and sound.
As per the academic curriculum of MIST, the department of Industrial and Production Engineering is going to arrange a Webinar on 12th June 2021. The Webinar is on the topic of "Industrial Automation in the era of Industry 4.0". This Webinar will be an insightful session for the student of MIST. The students will get deep and intense knowledge about 1. The revolution of Industrial Automation 2. Emerging technologies of Industrial Automation 3. Automation technologies in a high-tech company 4. Future challenges in Industrial Automation.
This Webinar is open for all students and faculties of MIST.
Guest Speaker:
Mr. Faisal Shahed
Project Manager
Phoenix Contact E-Mobility, Germany
Webinar details:
Title: Industrial automation in the era of Industry 4.0.
Time: 19.30 PM (Bangladesh)
15.30 PM (Germany)
Date: 12.06.2021 (Saturday)
Join URL: https://bdren.zoom.us/j/61070138762?pwd=dW56a3RNL0ZOK3RybjhKZkhQVEtaUT09
Session ID: 61070138762
Session Password: 123456
We cordially invite all the students of MIST in this Webinar.
Regards,
Department of IPE, MIST