Inauguration of New Basketball Ground & Friendly Basketball Match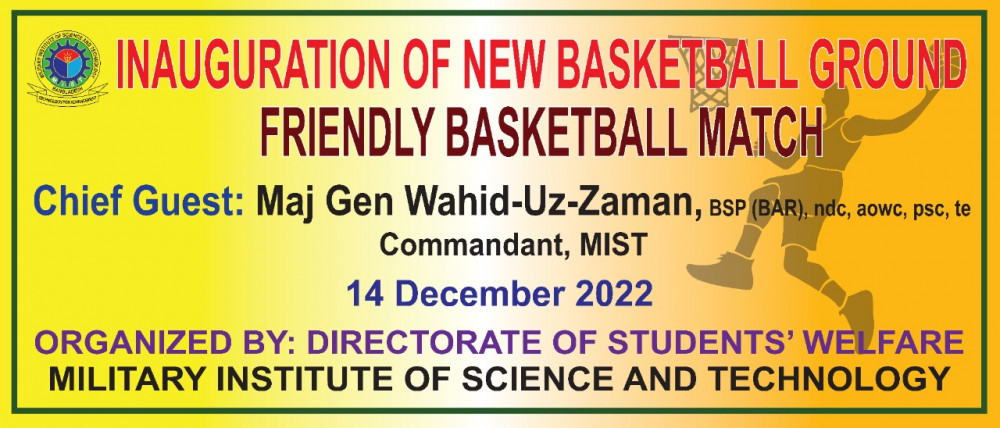 Friendly Basketball Match 2022 was held at MIST New Basketball ground on 14th December 2022 on the occasion of New Basketball ground Inauguration. The match was amongst Students from Level 4 Vs Level 1,2 and 3. Maj Gen Wahid-Uz-Zaman, BSP (BAR),ndc,aowc,psc,te, Commandant, MIST attended the program as chief guest. Level 4 became champion and Level 1,2,3 became runner up in the Friendly Match.
The Inauguration of New Basketball Ground was a part of providing diverse sports facilities by building MIST Multipurpose Play Ground which will contain a cricket practice net, a 7-A side futsal ground, 3 volleyball grounds and a Central Football Field apart from the Basketball Ground.