Webinar on Adapting to Online Teaching-Learning by Dept of CSE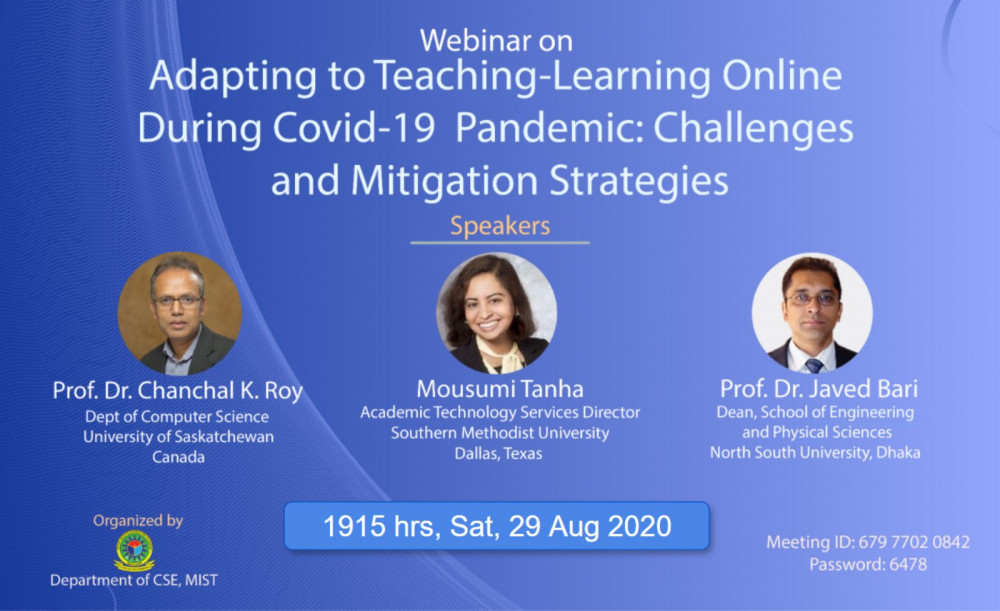 Dept of CSE, MIST is glad to arrange a webinar on "Adapting to Online Teaching-Learning During Covid-19 Pandemic: Challenges and Mitigation Strategies" on 29th August at 1915 hrs successfully.
The aim of this webinar was to share experiences in the overall teaching, learning, and evaluation methods online, especially from the perspective of different university's approach in the current pandemic. We had three-valued speakers from universities in the USA, Canada, and Bangladesh. Basically, the whole session was divided into three parts. The first part on "Online Teaching, Learning, and Evaluation: Experiences at uSask" was covered by Prof. Dr. Chanchal K. Roy, Dept of Computer Science, University of Saskatchewan, Canada. The next part was regarding "Technology in Imparting Education Online: Experiences at SMU" which was discussed by Mousumi Tanha, Academic Technology Services Director, Southern Methodist University, Dallas, Texas. Finally, the last part was given by Prof. Dr. Javed Bari, Dean, School of Engineering and Physical Sciences, North South University, Dhaka on the topic of "Online Teaching, Learning, and Evaluation: Experiences at NSU".
Hopefully, their experiences and directives will be highly beneficial to us in conducting effective teaching and learning online.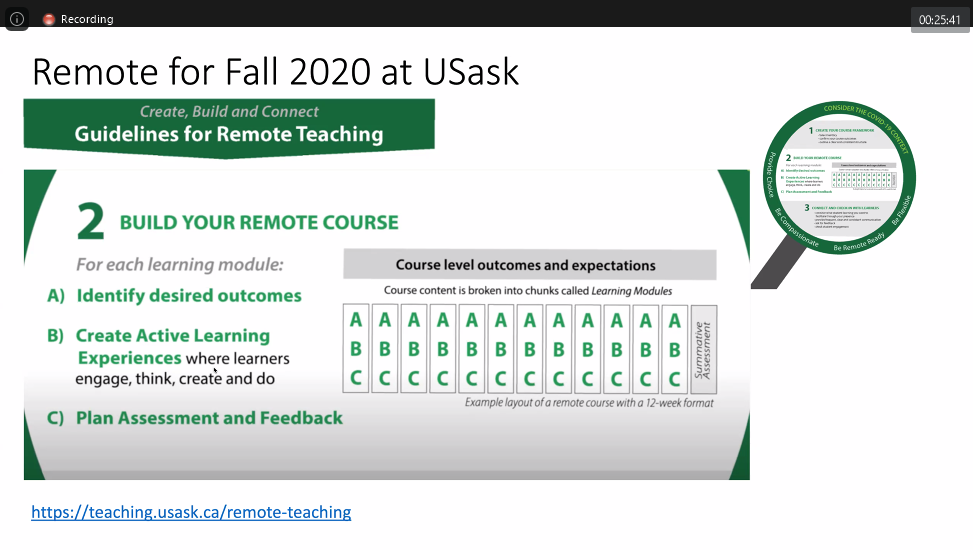 The webinar conducted in zoom and participated by:
1. All Faculty Members and Students of CSE Dept
2. All available faculty members and staff officers from other departments of MIST.
3. More than 200 students from different departments participated in that session.